The Fracture Modifier Project
Cinematic text fracture Jetzt ansehen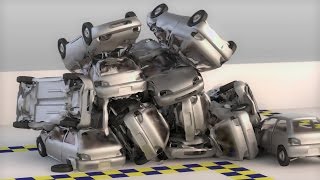 Car Crash Simulations with Deformable Rigid Bodies Jetzt ansehen
Smoke + debris + flow test Jetzt ansehen
Test with real footage Jetzt ansehen
Reel: Glossy edition Jetzt ansehen
Fracturing test: Building Jetzt ansehen
Fracture along a path Jetzt ansehen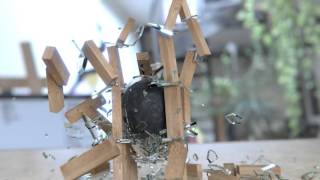 Fracture animation Jetzt ansehen
The convergence of nonsense Jetzt ansehen
++ NEWS ++ NEWS ++ NEWS ++
• 4.Jan: The fracture-helper-addon is now on version 2.0.36 (fixed smoke collision bug)

• 1.Jan: We have updated the FM (based on 2.78a) - some bugs has been fixed
• 1.Jan: The fracture-helper-addon is now on version 2.0.35 - using path and rough edges has been improved!
100% features
Based on the latest blenderversion.
Don´t affects regular installations.
Rocket speed
Multithreaded modifier.
Allows some realtime previews.
Clever UI
Well organized, intuitive user interface.
In modifier & addon.
Best support
Need support?
We help via mail, facebook, forum, etc...
Compiling next version 2.78

Ready! Download, now!

Improving dynamic fracturing

Included in the 2.78 build!
Description
The fracture modifier project was started 2012 as destructability editor by scorpion81.
In over 3 years scorpion81´s work made its way from a script to a complex modifier system.
Its a voronoi cell based fracturing system that extend blenders features with the possiblity to destroy objects.
With an amazing fast prefracturing-algorithm and blenders integrated bullet physics it became an absolut great destruction/demolition simulator - FOR FREE.
Demolitions are important in the film industry. Scorpion81´s fracture modifier is in non-stop development and will give you blender users more awesome features to destroy your scene objects with an amazing speed & workflow!
In movie productions
Social & Links
Donations
You can support us and help in this way to improve the Fracture Modifer / Helpers-Addon.
A full list of donators is listed here.

Support The Fracture Modifier Team:

Buy some coffee for the FM developers
Other downloads
Visitors
11Visitors today:
76Visitors yesterday:
0Online: