The Fracture Modifier Project
Fracture along a path Jetzt ansehen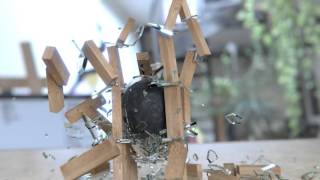 Fracture animation Jetzt ansehen
Smoke + debris + flow test Jetzt ansehen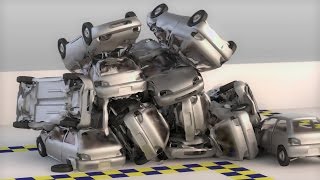 Car Crash Simulations with Deformable Rigid Bodies Jetzt ansehen
Cinematic text fracture Jetzt ansehen
Control The Speed Like A Boss Jetzt ansehen
The convergence of nonsense Jetzt ansehen
Test with real footage Jetzt ansehen
Fracturing test: Building Jetzt ansehen
Control all speeds with one slider Jetzt ansehen
Reel: Glossy edition Jetzt ansehen
++ NEWS ++ NEWS ++ NEWS ++

• 10.June: The speed-slider is avaiable now in the last addon v.2.00.42
• 10.June: Fracture Modifier build has been optimized for the speed-slider (windows)

• 25.May: A new feature is coming: Controll ALL scene-speeds with ONE controler
• 12.May: We got a new donation "10€" - Thank you 張芳榮!

• 3.Mar: Fixed sideeffect to hair due to particle system changes in FM build (Windowsbuild updated)

• 27.Feb: We merged Blender version 2.78c - all downloads are ready 🙂
• 13.Feb: We got a new donation "10€" - Thank you Ted!
100% features
Based on the latest blenderversion.
Don´t affects regular installations.
Rocket speed
Multithreaded modifier.
Allows some realtime previews.
Clever UI
Well organized, intuitive user interface.
In modifier & addon.
Best support
Need support?
We help via mail, facebook, forum, etc...
Updating windows build for new speed-slider (smoke hack)

Ready! Download, now!

Adding a new speed-slider to the fracture-helper-addon (v2.00.42)

Included in the 2.78 (WIN) build! Please update build+addon.
Description
The fracture modifier project was started 2012 as destructability editor by scorpion81.
In over 3 years scorpion81´s work made its way from a script to a complex modifier system.
Its a voronoi cell based fracturing system that extend blenders features with the possiblity to destroy objects.
With an amazing fast prefracturing-algorithm and blenders integrated bullet physics it became an absolut great destruction/demolition simulator - FOR FREE.
Demolitions are important in the film industry. Scorpion81´s fracture modifier is in non-stop development and will give you blender users more awesome features to destroy your scene objects with an amazing speed & workflow!
In movie productions
Social & Links
Donations
You can support us and help in this way to improve the Fracture Modifer / Helpers-Addon.
A full list of donators is listed here.

Support The Fracture Modifier Team:

Support us
We want to keep the fracture modifier for free!
We can use each donation for paying our server costs or the needed energy for tests&renderings.
Other downloads
Visitors
12Visitors today:
75Visitors yesterday:
0Online: